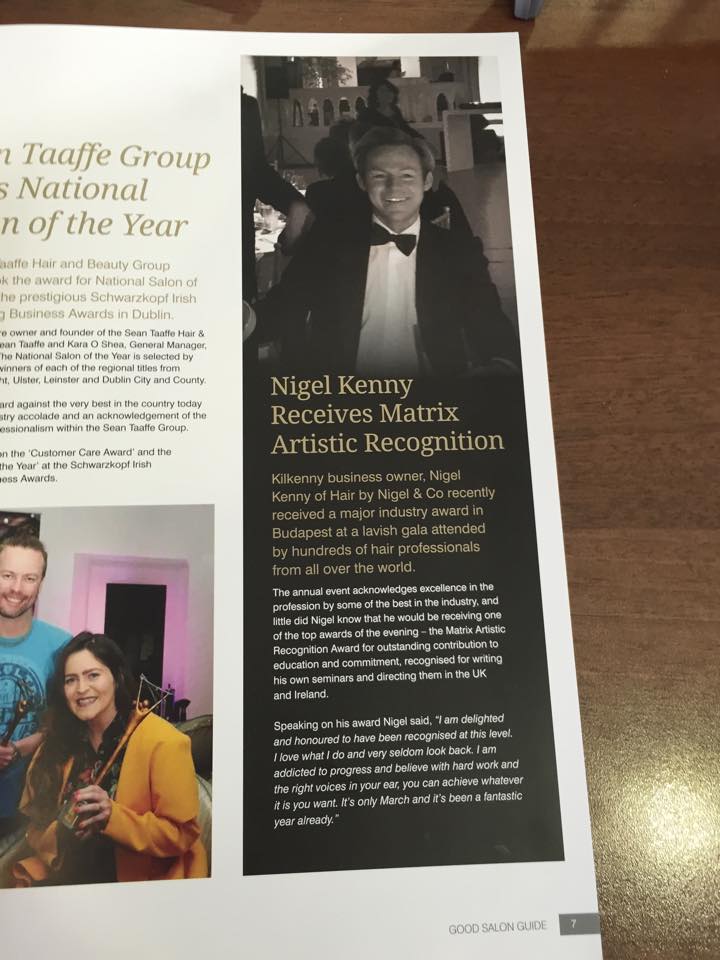 30 Mar

Nigel Kenny Receives Matrix Artistic Recognition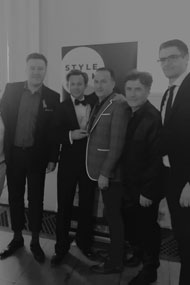 Kilkenny business owner, Nigel Kenny of Hair by Nigel & Co recently received a major industry award in Budapest at a lavish gala attended by hundreds of hair professionals from all over the world.
The annual event acknowledges excellence in the profession by some of the best in the industry, and little did Nigel know that he would be receiving one of the top awards of the evening – the Matrix Artistic Recognition Award for outstanding contribution to education and commitment, recognised for writing his own seminars and directing them in the UK and Ireland.
Speaking on his award Nigel said,
"I am delighted and honoured to have been recognised at this level. I love what I do and very seldom look back. I am addicted to progress and believe with hard work and the right voices in your ear, you can achieve whatever it is you want. It's only March and it's been a fantastic year already."
Back in January Nigel was chosen as an expert on an industry leaders panel where he represented the best in Ireland to speak about numerous industry topics at a marketing event in Dublin, and also just a week ago received recognition from another UK firm, The Hairdressing Council, where he was certified as a Master Craftsman.
Tuesday night's award to Nigel was the sweetest so far, considering the strength of Matrix, which is owned by L'Oreal and is America's largest brand.