16 Oct

Secrets of the salon: The Irish hairdressers who hear it all

A brand new RTE2 show, 'Salon Confidential', is about to give us the low-down on what really happens between stylist and client, a relationship characterised by honesty and intimacy. Over four weeks, we will watch as dilemmas are aired, advice is given and experiences shared. And all as hot new looks are being created. So who are the nation's new agony aunts and uncles? Emily Hourican meets them.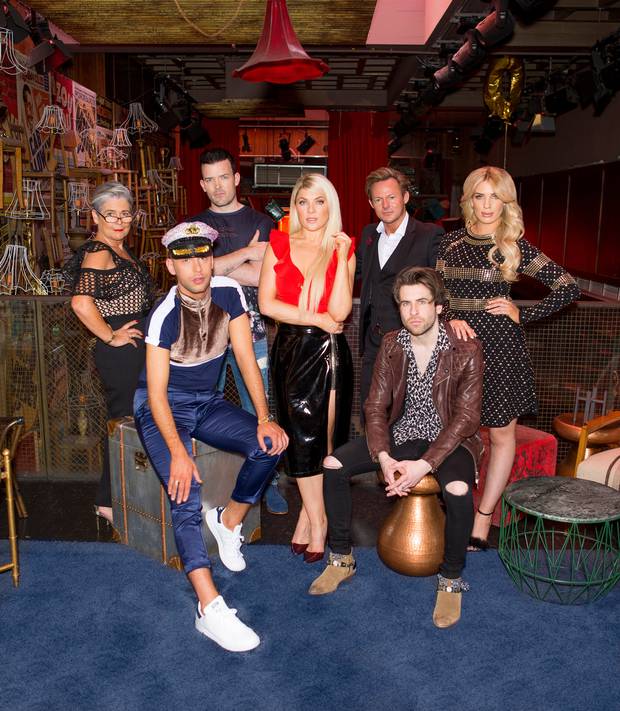 'Come for the hair, stay for the therapy' could be the unofficial promise of every good salon. Yes, we book in for a cut, colour, maybe an upstyle if we're feeling fancy, but once installed in that chair, we find ourselves confiding all sorts of things to the person in whose hands, literally, we are.
We might start with holiday or weekend plans, but pretty quickly we're on to split ends and problems with frizz, and from there it is a small step to far more personal matters: a job interview we're nervous about; a sick mother; a partner whose love we are not feeling. Many of us tell our hairdresser things we wouldn't tell anyone else, not our closest friends; sometimes not even our therapist, if we have one. Under cover of the general kerfuffle around towels, shampoo and the masking sound of a hairdryer, out it all comes: the worries, the fears, the stuff we don't think is important enough for professional counselling but too gloomy to burden our friends with.
This is the exact premise of a new, four-week RTE show, Salon Confidential, which eavesdrops on these intimate conversations so that we – the TV audience – get to overhear what issues are aired. Further, and often far more fascinating, we are also privy to what suggestions or observations are offered, even as we watch a magic-wand makeover in progress.
Somewhere between walking into a salon feeling sad, scruffy, old, downtrodden, and walking out feeling a million dollars, is where the confiding begins. The show is based in a proper working salon, where hair is cut, curled, coloured just as normal, and where problems are shared, solutions are sought. Sometimes, particularly knotty dilemmas will be kicked around so everyone in the salon can add their tuppenceworth to the discussion.
The physical transformation – from frump to fab – is very evident, and each of the stylists we spoke to singled this out. One even called it a "sacred" process. But the psychological unburdening matters, too.
Salon Confidential is tapping right into that. Each week, a recurring cast of hairdressers and barbers, with their real-people clients, will together try to resolve life's big dilemmas. Both stylists and customers have been carefully chosen. The stylists for their skills, personalities and life experience; the customers because they have a need for a makeover, but also some really good advice on a wide range of life's questions. Love, loss, children, ageing, money, dating, dick-pics, sexism, body image and anxiety all crop up, to be discussed and analysed over a cut and colour.
Gone are boundaries of age, profession, location and social class, leaving just open, honest conversations, about the kinds of things we are all invested in.
So, meet the stylists who are the nation's new therapists.
NIGEL KENNY
Hair by Nigel, Kilkenny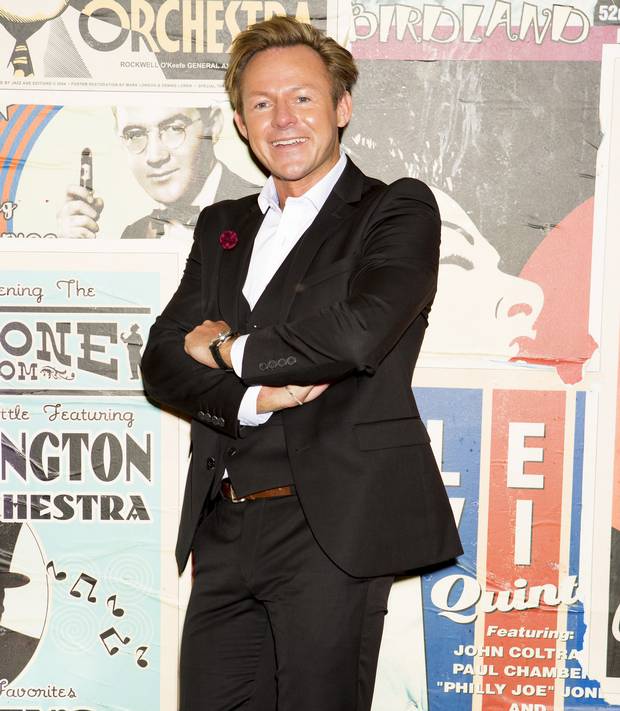 "Born and reared" in a village in north Tipperary called Gortnahoe, Nigel was an underage inter-county hurler with Tipperary, and knew very early on what his career would be. "There was never going to be another lifestyle choice other than hairdressing," he says. "From the age of eight years old, it was all I wanted to be, even though I was slagged by my friends for playing with my hair because it was so girlie and feminine. As a teenager, I was a trendsetter with my look, and when I graduated to bleaching my own hair, I was never short of female attention. I saw the effect that hair had on me and others. My father encouraged me, saying that if I could make a living out a hobby, I would never work a day for the rest of my life."
Nigel started training in Peter Mark in Kilkenny, then spent a few years in Dublin with the same company, and his work now brings him in "lots of directions".
"My main base is my salon, Hair by Nigel in Kilkenny," he says, "which I am proud to say has picked up many awards and accolades."
What does he love about it? "I never get bored and I love the effect we have. People never forget the way you make them feel. We can change people's perception of you, which is crucial for building relationships, creating employment, and most of all creating happiness and peace of mind."
Describe the customer-stylist relationship? "It comes in many forms," Nigel says. "We depend on the salon guests as much as they depend on us. We will laugh together, cry together, speak about almost anything – sports, kids, love life, church, boob jobs – but there is a line that you can't cross. You need to learn about boundaries too."
And, of course, not everyone gets that. "A long time ago, I had a lovely lady who came to me for years," recalls Nigel. "Before she left for Australia, she confessed to me via a letter that she had fallen in love with me, which wasn't ideal, as she was married with kids and planned to never return to Ireland again. I was totally surprised. Then she rang me in work to tell me she had made it all up, just to imagine the look on my face. I laughed it off, but to this day, I still don't know whether she was joking or not."
And how did Nigel get involved with the show? "All my Christmases came at once when I got a phone call to invite me in for an audition," he says. "I was working in France on a day trip at the time, and felt it was a wind-up, but I did my research and saw that it was legitimate. I went to Dublin very clueless about what to expect, but thinking, 'I have nothing to lose'. I originally felt it was simply an honour to be in the room, but then I realised that this was all my dreams come true. Doing what I do on-screen was like a fantasy, something I always wanted but never really knew how to achieve. Getting the email to say I was in was the definition of happiness and achievement."
source: www.independent.ie